DV Free Dress Food Drive to Benefit Arizona Brainfood
March / April 2017
During our Free Dress Food Drive, DV employees were allowed casual dress on Mondays for donating five food items each week. We are extremely excited to have donated four, extra-large boxes of food to Arizona Brainfood! Arizona Brainfood discreetly provides a backpack of food to feed hungry school children on the weekends.
​​In Mesa, 60% of elementary-aged children qualify for the Federal Program of free or reduced lunch at school. For some of these children, their only food comes from the school lunch programs and they have little or no food to eat on the weekends. Children who are part of programs that provide food to take home on weekends have had test scores increase in math up to 23% and absenteeism and behavioral issues decrease by up to 40% after their first year of participation!

​For more information, please visit: http://www.azbrainfood.org/about/​
Sports Equipment & Educational Game Donation!
March 2016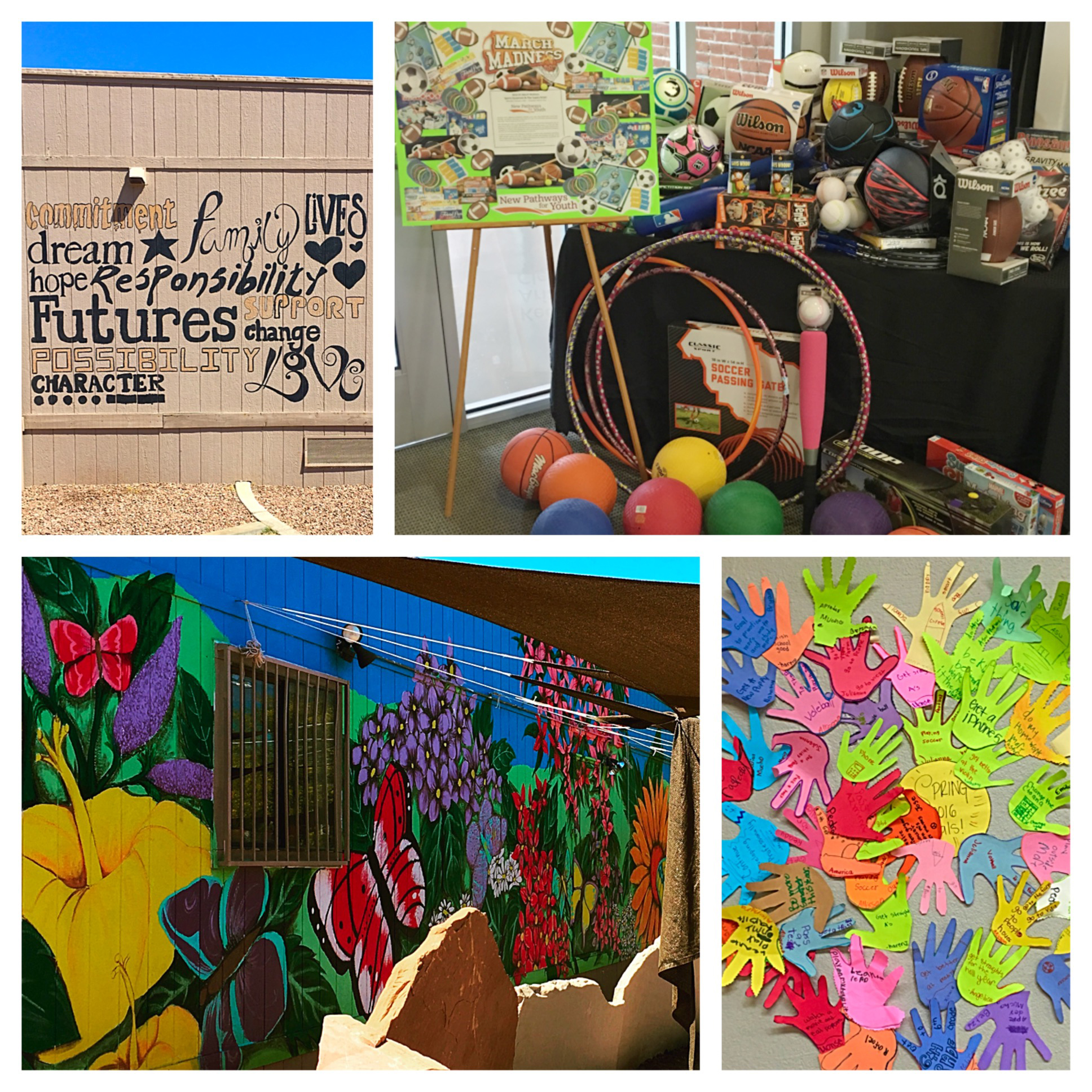 ​Dudley Ventures employees participated in a Sports Equipment & Play Supply Drive to help support New Pathways for Youth, a local Phoenix non-profit organization that has positively impacted the lives of more than 5,500 at-risk youth, with dramatic and demonstrable success. Throughout its history, New Pathways for Youth has developed programming that transforms the lives of at-risk youth through the power of mentoring.​

A critical component to New Pathways' mission is academic and recreational enrichment, including after-school and summer camp programs, which are consistently in need of supplies that allow youth to learn and grow. Our donations, including basketballs, footballs, jump ropes, flag football belts, soccer balls, kick balls, card games, hula hoops, puzzles, and educational games will help ensure, that over 500 youth have access to supplies and resources that expand their possibilities, and create new positive opportunities for their future.
For more information, please visit http://www.npfy.org​
DV Spring Food Drive to Benefit A New Leaf
March 2015
Dudley Ventures' employees dressed down to kick off the spring season and donated a bag of food each day of casual dress to benefit the A New Leaf organization in Mesa, Arizona. Our total donation was over seven large boxes of non-perishable food items to be utilized in the organizations many pantries across the Valley serving the needy. Last year, A New Leaf served 17,519 individuals, with programs including homeless and domestic violence shelters and services, affordable housing solutions, behavioral health and case management services, foster care, counseling, financial literacy coaching, and basic needs. A New Leaf focuses on providing the critical skills to achieve lifelong independence. Program successes include employment, healthier lifestyles, enhanced life skills, high school diplomas/GEDs, college degrees, savings accounts and self-sufficiency.
For more information about Turn a New Leaf, please visit www.turnanewleaf.org