DV Casual Dress Month to Support Victims of Hurricane Harvey
September 2017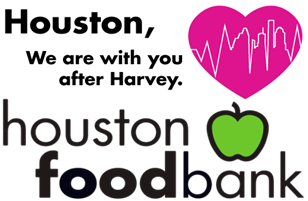 Hurricane Harvey's scale and destruction in Southeast Texas in September 2017 was unprecedented. DV employees came together to make a difference and donated funds to dress casually for the month of September, extending our summer "casual dress for charity" program! Dudley Ventures doubled the employee donations for a total contribution of $1500 to the Houston Foodbank.​
​
​The Houston Foodbank is committed to providing food, water and other supplies to the people who need it most. For individuals already struggling to provide for their family's basic needs, the flooding was even more catastrophic. Although it's going to be a long road to recovery, the Houston Foodbank is there for the community, working round the clock to distribute the much needed items out to the various shelters and agencies. ​For more information, please visit: www.houstonfoodbank.org​
VALLEYLIFE SUMMER FUNDRAISER
June - August 2017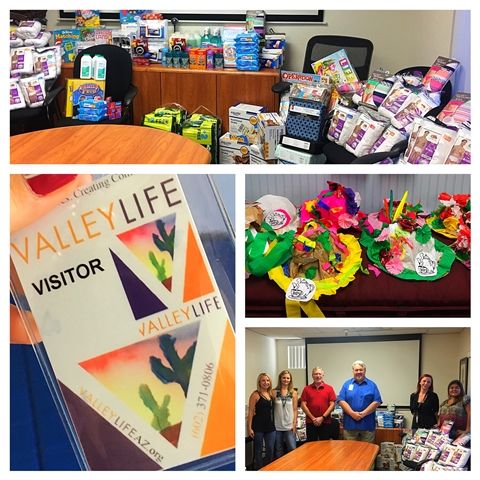 The DV team raised $2,400 to purchase needed supplies to donate to VALLEYLIFE, a local non-profit organization. Dudley Ventures' employees were allowed to wear casual dress to the office in the warm summer months of June, July and August for a contribution of $1 each day, with the company matching the total amount raised. DV employees enjoyed shopping for our donations, including supplement drinks, board games, toiletries, undergarments, first aid items, linens, towel sets, dishes and sets of silverware. We were also excited to have purchased 13 hospital tray tables!
Since 1947, VALLEYLIFE has been assisting individuals with disabilities in the greater Phoenix community in the pursuit of a full and meaningful life. VALLEYLIFE is a nonprofit organization that provides premier services to individuals with disabilities to enhance their quality of life. Their 500+ members' diagnoses range from physical, developmental and cognitive disabilities, to behavioral health diagnoses, age-related conditions, mental illness and traumatic brain injury. VALLEYLIFE is committed to helping people with disabilities in the community by enriching their lives with rewarding experiences and valuable opportunities. Services are delivered through their caring and dedicated staff, specialized programs and advocacy. For more information, please visit: valleylifeaz.org​​
DV Supports Project Veterans Pride
June/July/August 2016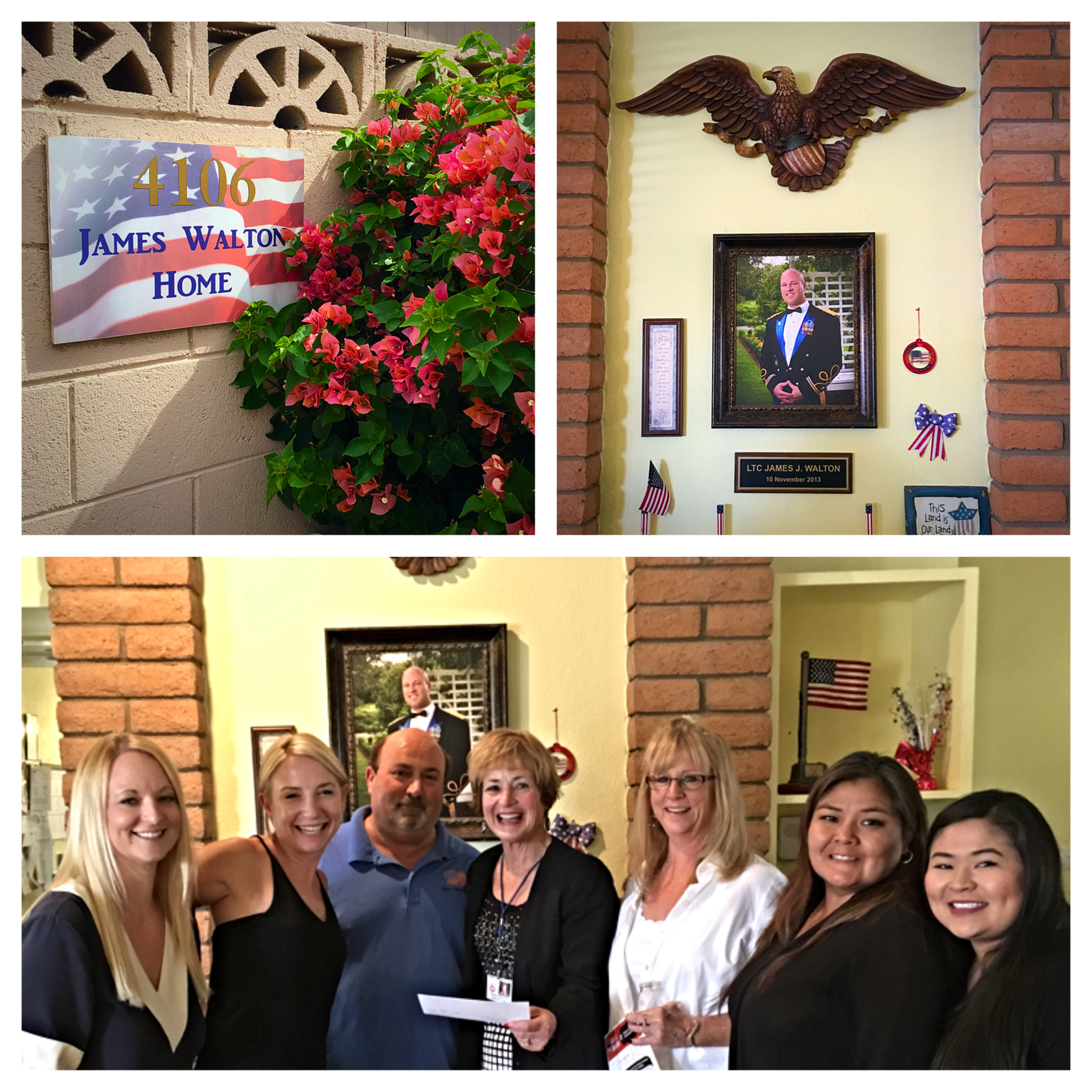 Dudley Ventures' 2016 Summer Spirit Drive allowed employees to dress casually for $1/day in the warm summer months of June, July, and August. We are proud to announce that our Spirit Drive raised a total of $1,029 in employee casual dress funds, for a total donation of $2,058 with the DV match to benefit the local non-profit group, Project Veterans Pride.
Project Veterans Pride is a local non-profit organization founded in 2011 by a group of veterans who felt it was time to give back to our less fortunate veterans that have served our country so unselfishly and enable them to return to productive lives with "Pride". To date, Project Veterans Pride has helped over 300 homeless veterans providing transitional housing and mentoring at the James Walton Home in Phoenix, AZ. They currently have a 90% success rate of residents moving into permanent housing at the end of their 30/60/90 day programs.
Our staff was grateful to be provided a tour and see first-hand, a career counsellor onsite doing one-on-one mentoring and additional residents working online on career development. The Project Veterans Pride program and James Walton Home are truly making a difference, while providing a warm sense of community and an environment more like a family home than transitional housing.