DV Supports Project Veterans Pride
June/July/August 2016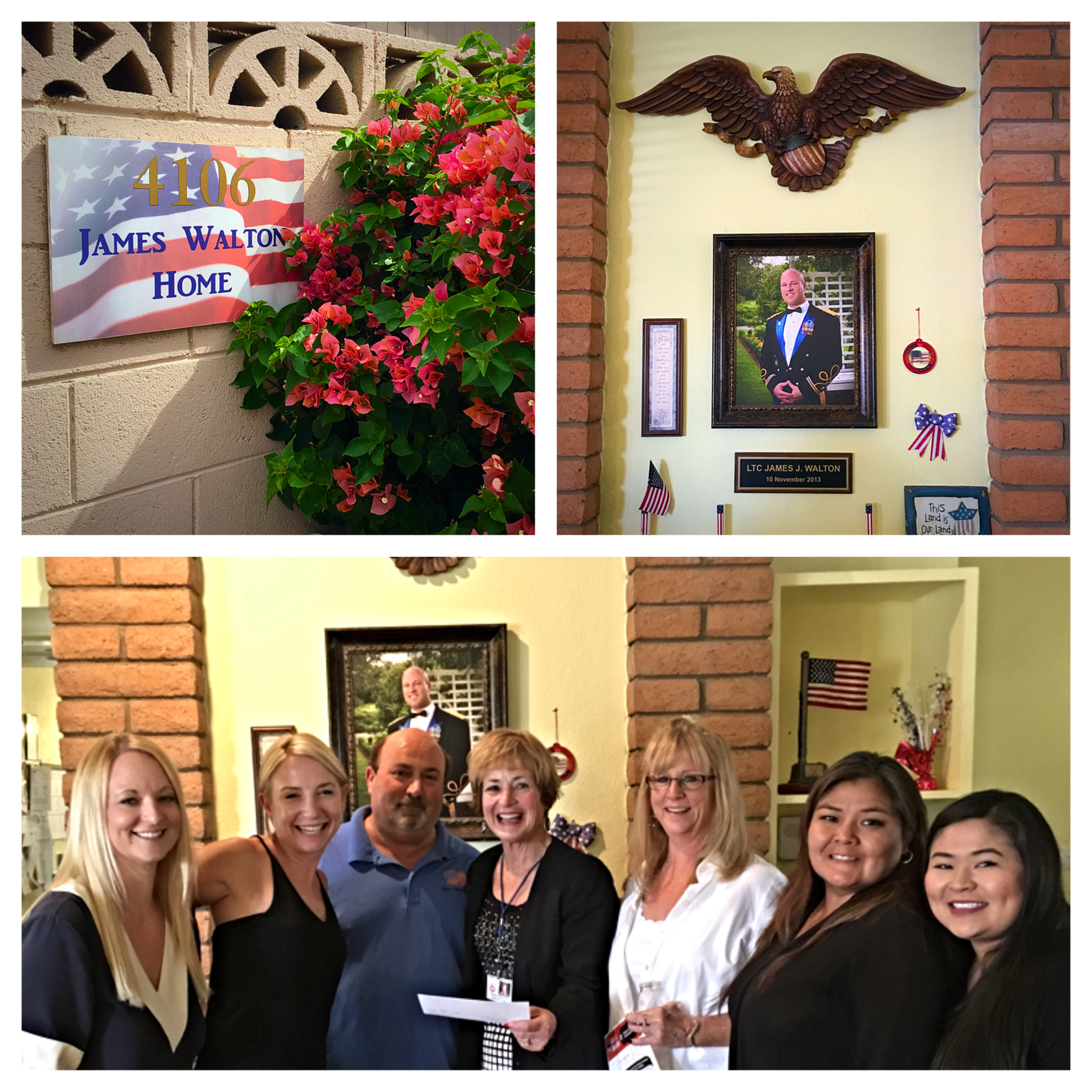 Dudley Ventures' 2016 Summer Spirit Drive allowed employees to dress casually for $1/day in the warm summer months of June, July, and August. We are proud to announce that our Spirit Drive raised a total of $1,029 in employee casual dress funds, for a total donation of $2,058 with the DV match to benefit the local non-profit group, Project Veterans Pride.
Project Veterans Pride is a local non-profit organization founded in 2011 by a group of veterans who felt it was time to give back to our less fortunate veterans that have served our country so unselfishly and enable them to return to productive lives with "Pride". To date, Project Veterans Pride has helped over 300 homeless veterans providing transitional housing and mentoring at the James Walton Home in Phoenix, AZ. They currently have a 90% success rate of residents moving into permanent housing at the end of their 30/60/90 day programs.
Our staff was grateful to be provided a tour and see first-hand, a career counsellor onsite doing one-on-one mentoring and additional residents working online on career development. The Project Veterans Pride program and James Walton Home are truly making a difference, while providing a warm sense of community and an environment more like a family home than transitional housing.

Casual Day Funds Benefit Free Arts for Abused Children of Arizona
June/July/August 2015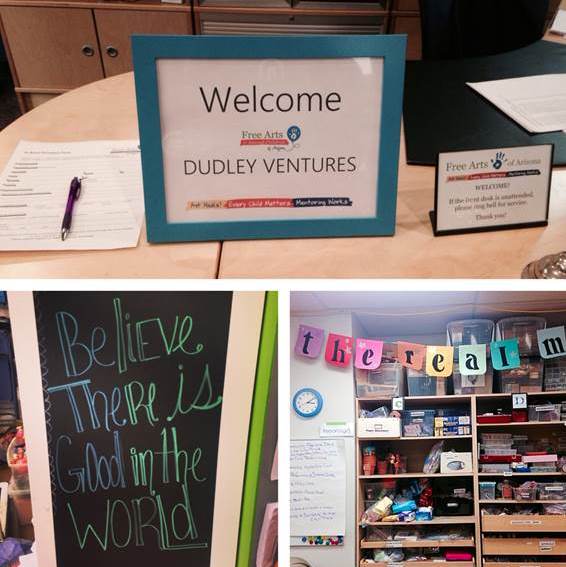 Employees participated in Dudley Ventures' summer spirit program benefitting Free Arts for Abused Children of Arizona by contributing $1/day for the privilege of dressing down during the hottest three months in Arizona. Donations were a total of $1400, which Dudley Ventures matched to raise $2800, and the shopping team used to pick out some great art supplies! Our donation included paints, canvases, markers, glue sticks, gift cards, gel pens and other neat art supplies. We were grateful to take a tour of the Free Arts facility and learn more about what the organization does.
Free Arts is a nonprofit organization that offers therapy-based curriculum, a mentoring program, and a variety of art experiences, providing our community's most vulnerable youth the chance to express themselves creatively, build self-confidence, and develop trusting relationships. Each year, Free Arts serves over 8,000 children at 100 plus social-service partner facilities free of charge. For more information, please visit: http://www.freeartsaz.org/​
Summer Funds to Support Local Teachers!
June - August 2014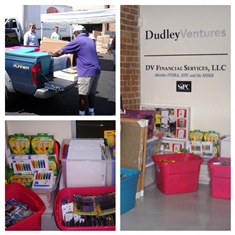 With DV matching employee contributions, our team raised $2550 in funds to purchase and donate art, school, and office supplies to a local charitable organization, Treasures 4 Teachers, a local non-profit organization. These supplies will benefit teachers and students in Arizona where school's budgets​ are low. Teachers typically spend $500 to $1,200 of their own salaries on school supplies for their students each year. Dudley Ventures' employees were allowed to wear relaxed dress to the office in the months of June, July and August for a contribution of $1 each day. Employees had a great time shopping for our donations of art supplies including non-toxic paints, paint brushes, easels, large art pads, markers, glitter glue, puffy paints, colored pencils, colored paper, and kid scissors; school supplies - pencils, pens, composition notebooks, lined paper, binders, rulers, bottled glue, glue sticks, and crayons; and office supplies - file trays, staplers, sheet protectors, folders, binders, binder index dividers, bulletin boards, magnets, and highlighters!
For more information about Treasure for Teachers, please visit www.treasures4teachers.org